Kaz Skellington – Socially Awkward & WTF John!? feat. John Natsuki
John Natsuki
何かの Freeをして
生きてゆく つらさを
理解してる貴方は
Kaz Skellington
You looked at me in eyes and said
I don't know why but I can't seem to comprehend
I don't wanna pretend anymore
I don't wanna keep living like this, I don't how to live on
To be sure I fit in, I keep lying to myself
I sit and I keep crying
sometimes I don't know why but I'm wearing a mask
but it's so hard to take it off in front of the mass
You told me that, but mostly laughed
cuz you thinking it's bad to show me that side of you
but naw that kind heart saves my soul
wish I can save yours too but what can I do?
strength ain't being able to hide your weakness
so please just get your self esteem up uh
You know the pain, accept the rain,
and showed me the way, but you walk away
from the fact you did.
You don't need to hate yourself cuz you never see
the best part of you. but from me I could feel
so please be you,
cuz I see you.
in front of me you don't need to think like that
John Natsuki
何かの Freeをして
生きてゆく つらさを
理解してる あなたは
自信がない とつぶやき
うつむいた あなたは
気づいてないどれだけ
僕が救われたか
Kaz Skellington
I wish you could put your trust in me but
maybe I'm just another rapper to you
I'm sorry if I said somethin weird
I know I say shit that get out of context
Socially awkward, we a monster
they thinkin we just speakin nonsense
but I hope you feel and comprehending
what I mean I wanna embrace that nonsense
so I hope you don't get hurt from what I be saying
I don't mean no malice, and I ain't be playing
so you can be you
so do what you do
cuz everything you do saves me too like this
John Natsuki
何かの Freeをして
生きてゆく つらさを
理解してる あなたは
自信がない とつぶやき
鬱むいた あなたは
気づいてないどれだけ
僕ら巣食われたか
Hahahaha! Yo John WTF!
WTF John!?
John Natsuki
皆なんのふりをして生きている?このままの俺を愛してくれないならいっそ、殺してくれ
Kaz Skellington
Kill me, if you're not gonna love me the way I am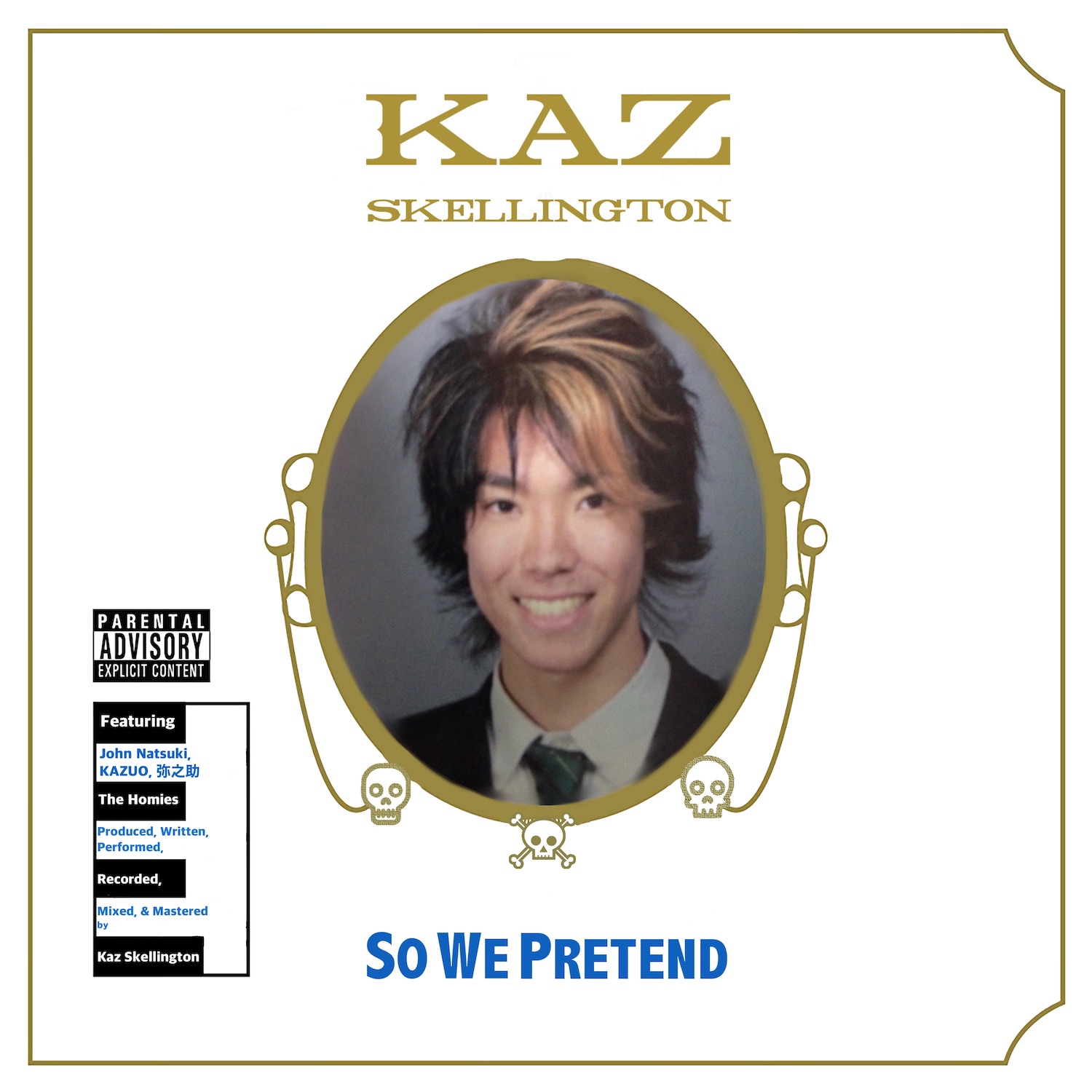 (画像クリックで各ストリーミングのリンクを表示/Click image for streaming links)
1. The Nightmare Before My Birthday (Intro)
2. Underwater Disco
3. Friends: Sorry
4. City of Angeles
5. Day One feat. KAZUO
6. N155AN feat. John Natsuki
7. iseestars
8. Diary (Interlude)
9. So I Pretend I Never Met You
10. mmm…ask
11. Socially Awkward feat. John Natsuki
12. WTF John!? feat. John Natsuki
13. Booze House
14. Seed
15. Stereo 2013 feat. 弥之助 (Bonus Track)
16. Yours Truly: Thanks